The
Bakersfield Meditation Society
offers
free
classes in Buddhist meditation, mysticism, reincarnation, karma, personal power and Enlightenment. Beginners are always welcome!
Free Meditation Music!
Join us on
Facebook
and
Twitter
. ($5 donation requested)
Class Cancelled on June 12. I am sorry but I will be unable to attend the class.


Wednesday, June 26th, 7:15-8:15 pm.

The Art of War by Sun Tzu
.
Rama recommended reading this book and it presents a series of useful approaches to winning at conflict. All winning and losing begins at the meditation table and we will discuss power, insight and strategies needed by the spiritual warrior to deal with conflict and overcome obstacles. I will teach several visualizations for protection that I learned orally from Rama and have never taught before. I would also recommend reading
Journey to Ixtlan
by Carlos Castanada.

Greenacres Community Center
,
2014 Calloway Dr.


Just Released!
Free
Audio Book:
The Last Incarnation
by
Rama - Dr. Frederick Lenz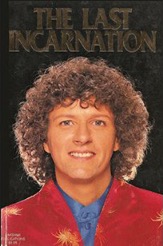 Everyone should read
"
The Power of Buddhism
" by
Pema Khandro Rinpoche
.
2019 Rama Quotes Calendar
Calendar Discounts!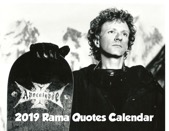 Schedule for 2019. All classes are
Free
. 7:15-8:15 pm. ($5 donation requested to help cover costs, however, no one will be turned away for lack of funds.)

June 26th
July 10th, 24th
August 7th, 21st
September 4th, 18th
October 2nd, 16th
November 13th, 27th
December 11th