The
Bakersfield Meditation Society
offers
free
classes in Buddhist meditation, mysticism, reincarnation, karma, personal power and Enlightenment. Beginners are always welcome!
Free Meditation Music!
Join us on
Facebook
and
Twitter
.

Healing Visualizations & Talk on Enlightenment
Wednesday, March. 20th, 7:15

There will be a teaching on Enlightenment and two healing visualizations. These healing visualizations help heal not only the the physical body, but clear the mind of mental obscurations which can lead to physical illness. I have never presented these teachings before and they will be presented on a day of power, the Spring Equinox. Join us for these free teachings and learn how to heal yourself and others.

Greenacres Community Center
. We sit in folding chairs and there is nothing you need to bring.

2019 Rama Quotes Calendar
Calendar Discounts!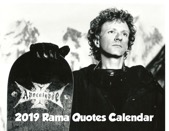 Location: Greenacres Community Center
. 2014 Calloway Dr., Bakersfield, CA. Just south of Fruitvale Jr. High.

Schedule for 2019. All classes are
Free
. 7:15-8:15 pm.

March 20th
April 3rd, 17th
May 1st, 15th, 29th
June 12th, 26th
July 10th, 24th
August 7th, 21st
September 4th, 18th
October 2nd, 16th
November 13th, 27th
December 11th