The
Bakersfield Meditation Society
offers
free
classes in Buddhist meditation, mysticism, reincarnation, karma, personal power and Enlightenment. Beginners are always welcome! All classes are
Free
and there is a
Free Meditation Music CD
for all who attend. Classes are held
every other Wednesday night from 7:15-8:15 pm.
Class Calendar - 2015
April 15, 29
May 13, 27
June 10, 24
July 8, 22
August 5, 19
September 2, 16, 30
October 14, 28
November 11, 25
December 9, 23
Greenacres Community Center - Every other Wednesday night 7:15-8:15 pm.
2014 Calloway Dr. (between Holland St. and Enger St.)

Bakersfield, CA


Book Club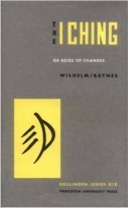 The I Ching or Book of Changes
Whether we are in the middle of success, failure or somewhere in-between the I Ching can tell us more about our situation and how to improve it. Learn a simple method of divination to ask about your future. Discussion, meditation and a pot-luck make this a fun event. Held every other Sunday in southwest Bakersfield. Contact info@bakemed.com for directions. The Wilhelm/Baynes translation (above) is authentic, but the
John Blofeld
translation is easier to read and in every-day English.

Free Spiritual Talks!
Over 100 amazing spiritual talks by Rama - Dr. Frederick Lenz.

Free Spiritual Teachings at
RamaQuotes.com
.

Questions? Contact Mike at
info@bakemed.com