The
Bakersfield Meditation Society
offers
free
classes in Buddhist meditation, mysticism, reincarnation, karma, personal power and Enlightenment. Beginners are always welcome!
Free Meditation Music!
Join us on
Twitter
.
$5 donation requested
(except students)

Next Class, November 13th

Every class includes a formal talk for about 30 minutes, followed by meditation instructions and a short meditation.


Location: Greenacres Community Center
,
2014 Calloway Dr., Bakersfield


Free
Audio Book:
The Last Incarnation
by
Rama - Dr. Frederick Lenz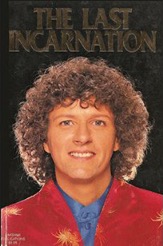 Anger:
How to recognize it, work with it, and even find wisdom in i
t. by Ken McLeod.

"
The Power of Buddhism
" by
Pema Khandro Rinpoche
.
Leonard Cohen narrates the history of the Tibetan Book of the Dead

Class Schedule for 2019. 7:15-8:15 pm.
$5 donation requested (except students)

November 13th, 27th
December 11th