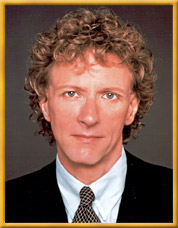 Teachings by Rama - Dr. Frederick Lenz
The Enlightenment Cycle

. 12 talks designed to bring beginners up to speed, including two talks on meditation.

Zen Tapes

. 18 talks using Zen Buddhism as a catalyst for personal growth and enlightenment.

Tantric Buddhism

. 27 talks on in-depth Buddhism.

And much more!
Books by Rama - Dr. Frederick Lenz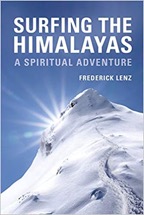 Surfing the Himalayas
by Rama - Dr. Frederick Lenz. T
he engaging story of a young American snowboarder who travels to the Himalayas seeking the ultimate high - but surfs into an experience more transcendent than he could have ever imagined. In an accident of karmic destiny, the young man plows into Master Fwap, a Buddhist monk who takes him on as a spiritual apprentice. Using snowboarding as a path to enlightenment, the wise Master shows how one can master any mountain -- and oneself.




Surfing the Himalayas - Free pdf
Surfing the Hamalayas
- Free en español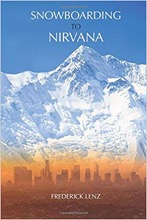 Snowboarding to Nirvana
by Rama - Dr. Frederick Lenz. Continues the epic adventures of a young snowboarder and an enlightened Himalayan teacher, Master Fwap. The book presents numerous techniques for focusing and meditation.
Snowboarding to Nirvana - Free pdf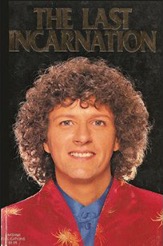 Videos by Rama - Tantric Buddhism, Health Career, Success and more.
Rama Quotes
Rama Quotes - Twitter
Rama Quotes - Website
Spiritual Teaching Organizations
RamaMeditationSociety
offers an excellent variety of classes, webinars, book clubs, events and many other features. Highly recommended.
WomenOwnYourPower
- Women's Empowerment workshops in San Francisco.
EnlightenmentIsReal.wordpress.com
- Engaging and hi-vibe blog by a modern day yogi who lives and works in the world.
MeditationTrainings.blogspot
- Instructions for beginning and intermediate meditation, illustrated with beautiful photos.
RamaMasterOfEnlightenment
- Rama's teachings.
Likeswans
- Workshops in San Francisco.
Imeditate
- Classes in New York City.
RamaMeditationSociety
- Virtual meditation classes.
ZenMasterRama
– Information about Rama.
Follow on Twitter
BuddhaQuotes
- from the Buddha
LakshmiQuotes
- from the Lakshmi Tantra
OmRamaKrishna
- from Sri Ramakrishna
Ramatalks
- from Rama - Dr. Frederick Lenz
Wonderful Spiritual Resources
Shambhala Publications
specializes in Tibetan Buddhist books and supplies.

Lion's Roar: Buddhist Wisdom for Our Time
Samadhi Cushions
offers very comfortable meditation cushions. I prefer their
zabuton
cushion.

Lotsawa House
offers free Buddhist texts.